Pfingstberg Belvedere
Potsdam, Germany
Page 2
Continued from page 1
More photos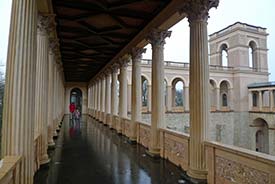 A covered, colonnaded walkway combines a cloister-like ambiance with panoramic views.
---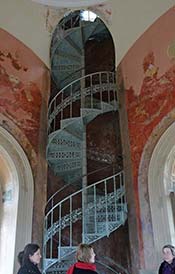 From a room high in the Belvedere, a spiral staircase leads to the rooftop observation deck.
---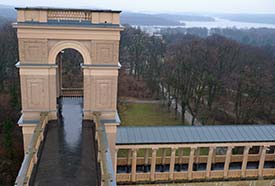 On a clear day, you can see for miles--or for kilometers, if you're a metric sort of person. Even on a gloomy day in march, I could see the Havel River and its lakes in the distance.
---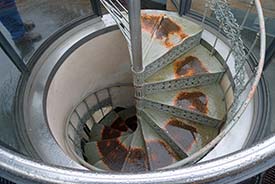 If it's raining (as it was during my visit), watch your step as you descend the wet but textured spiral staircase, and don't be put off by the surface rust.
---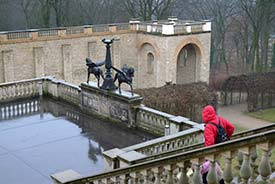 From the room beneath the observation deck, you can return to ground level on wide stone stairs.
Back to: Pfingstberg Belvedere - Introduction
---
---
---
---
---