Beauvais Cathedral of Saint-Pierre
The Cathédrale Saint-Pierre is hard to miss when you're walking around central Beauvais: It's located on the Rue Saint-Pierre, about a block northwest of the Place Jean Hachette (the city's main square).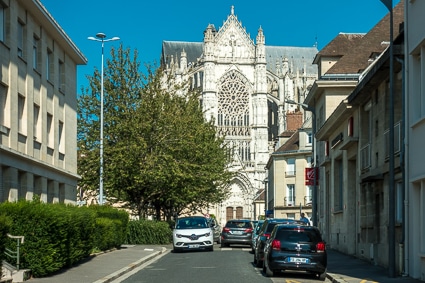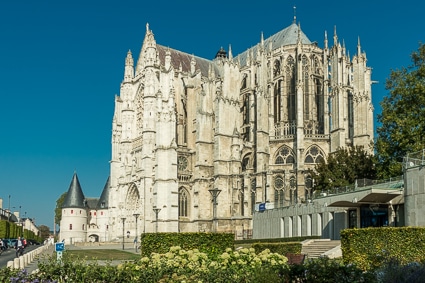 ---
Beauvais Cathedral was begun in 1225 AD (or "CE" for "Common Era" if you prefer the secular designation, which seems a bit pointless for a church). According to the tourist office's Walk Beauvais brochure, it "symbolizes the power of the Bishops of Beauvais, the Counts of the city since the 11th Century."
By the late 1500s, with completion of the central tower, the Cathédrale Saint-Pierre was the tallest structure in the world. It still boasts the world's highest Gothic vaults.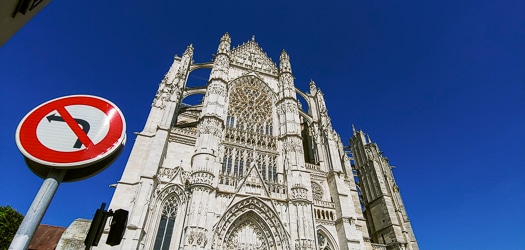 ---
The cathedral's interior is just as spectacular as the façade, with plenty of light and beautiful stained-glass windows. In the first of the three photos below, you can see dappled light from the stained glass on the stone columns.
It's worth noting that Beauvais Cathedral remains incomplete after eight centuries: The nave, a fixture of most cathedrals, was never built.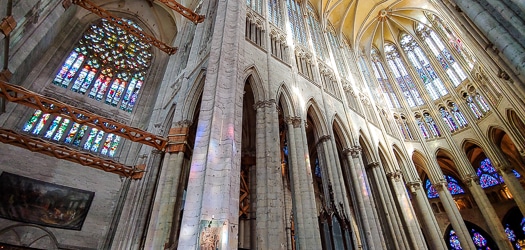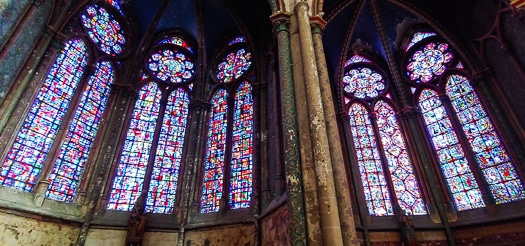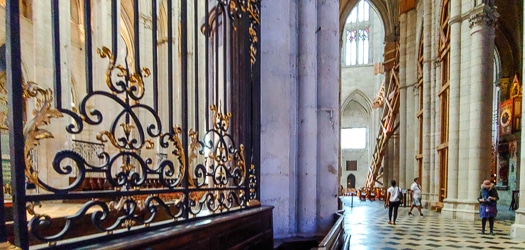 ---
The Cathédrale Saint-Pierre has had more than its share of structural problems over the centuries. In the 1990s, wooden supports were added to keep the transept from collapsing into rubble: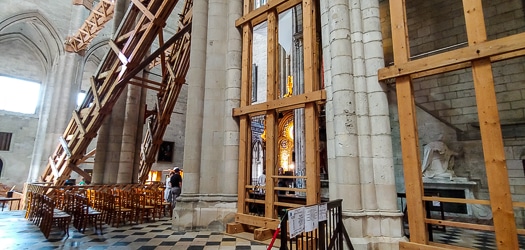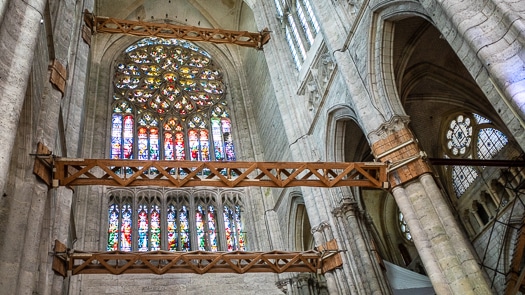 ---
Although the cathedral is the city's most popular tourist attraction, it's normally a quiet place. In Beauvais, "mass tourism" refers to visiting churchgoers, not tour groups.
If you'd like to light a candle during your visit, you can choose a size to match your prayer needs and your pocketbook: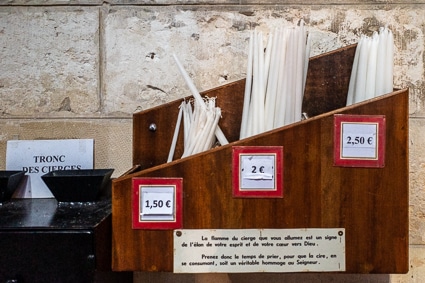 ---
If you're in Beauvais on a weekend during the summer or at Christmas, don't miss the free son et lumière ("sound and light" production titled "Beauvais, the Infinite Cathedral."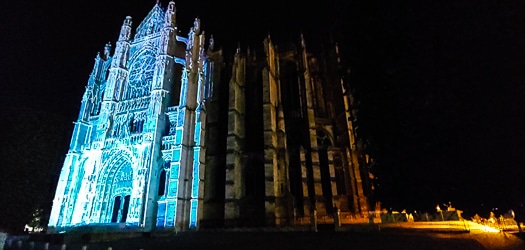 ---
The audiovisual show begins with still and video projections titled "Imaginary Horizons" on Le Quadrilatère, a modern exhibition hall next to the cathedral.
After the warm-up act, the show moves to the Cathédrale Saint-Pierre's façade, where it features a variety of scenes that range from the church's construction to "the weaving of the tapestry" (the city still has a tapestry factory) and "the concert of statues."
The program lasts about half an hour, and the best place to watch it is directly across from the cathedral's main entrance.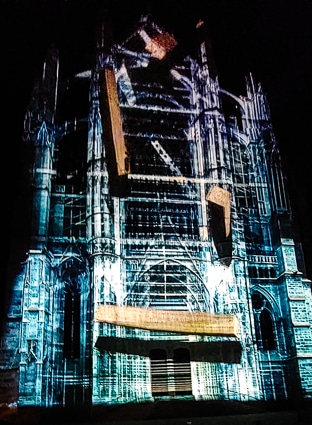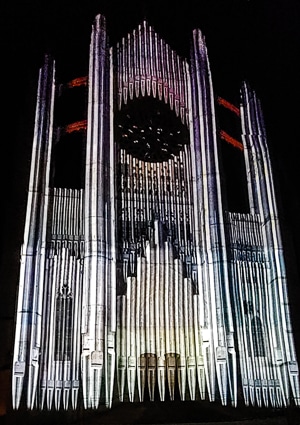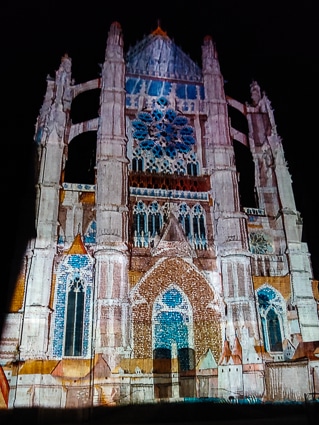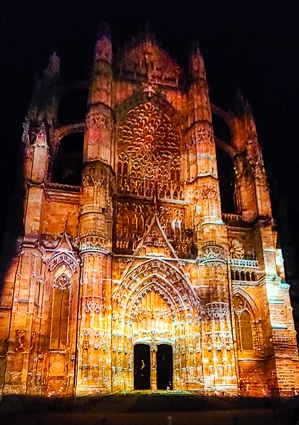 To check the show's schedule during your visit, inquire at the Office de Tourisme, which is located near the cathedral at 1 Rue Beauregard.
Next page: Beauvais Shopping & Public Markets
---
---
---