Paris > Beauvais > Shopping & Markets
Beauvais Shopping & Public Markets
From: Beauvais, France
In Beauvais, traditional baskets and wicker carts are still used for everyday shopping: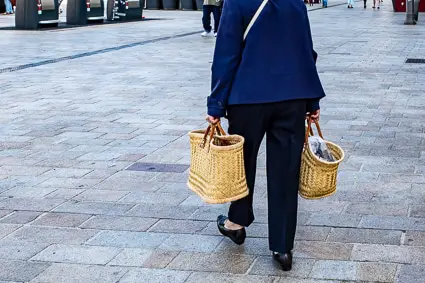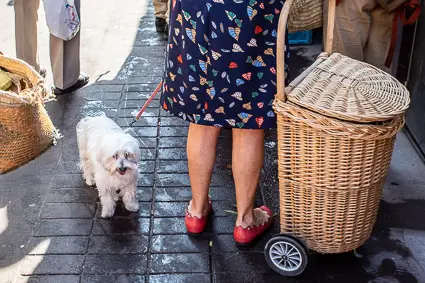 ---
Although Beauvais has a population of only 55,000, you'll find a branch of the Galeries Lafayette department store in the heart of downtown: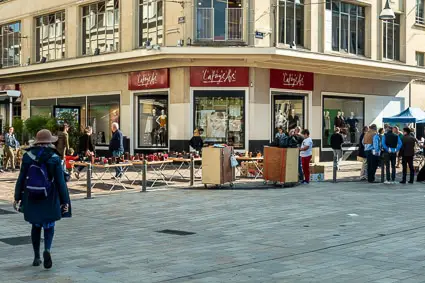 ---
For our money, the best bargains in Beauvais are in the Place des Halles, where a public market takes place twice a week. We visited the market on a Saturday, when it was packed with shoppers and their dogs: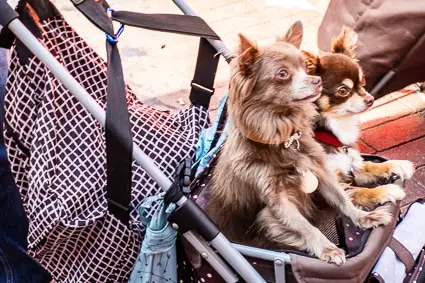 ---
---
Was this dog recovering from surgery, or had its owner found a clever way to keep it from snatching food at vendors' stalls?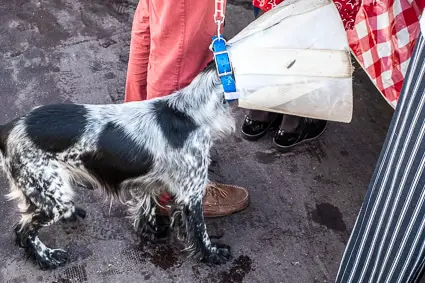 ---
The Place des Halles had food offerings for carnivores and vegans alike: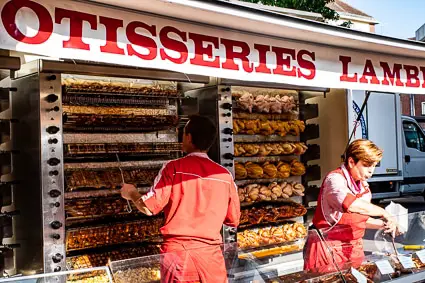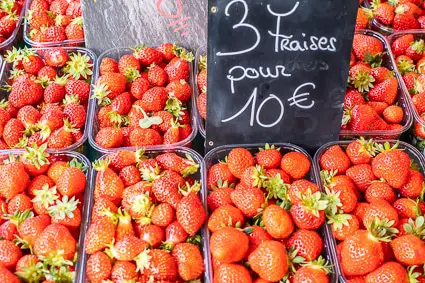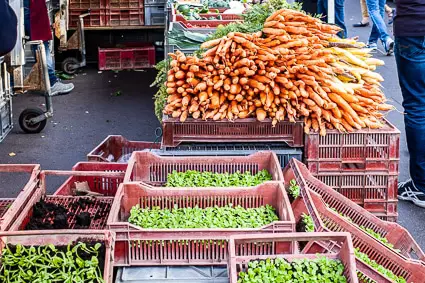 ---
We were impressed by this artistic display of radishes: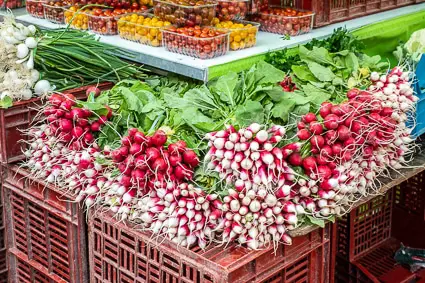 ---
There were no cellophane bags of prepackaged nuts at this vendor's stall: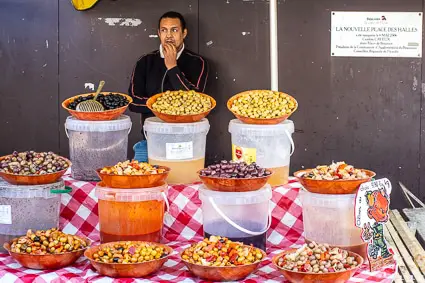 ---
A section of the market featured clothing vendors, including one who sold Cheryl an African hat: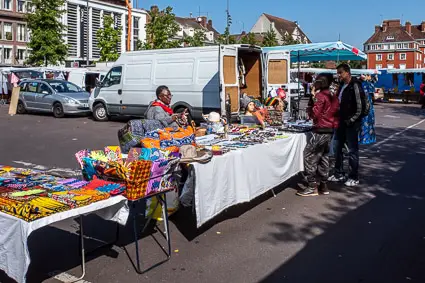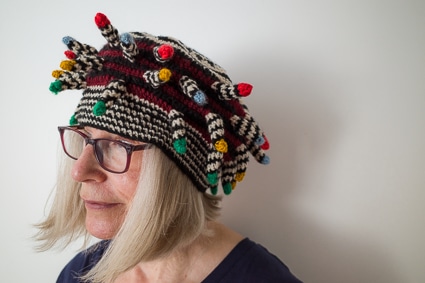 ---
Another corner of the Place des Halles had furniture and bedding merchants: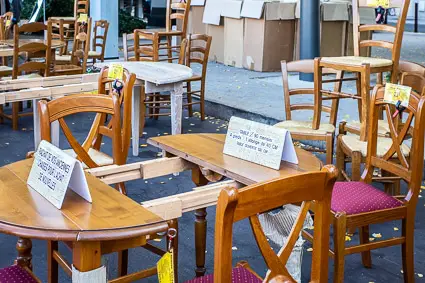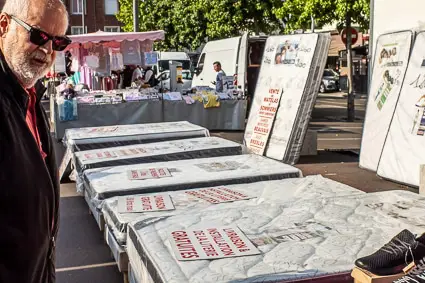 ---
Having explored the public market and admired its bedding, we turned our attention to a salon for hipsters across the street: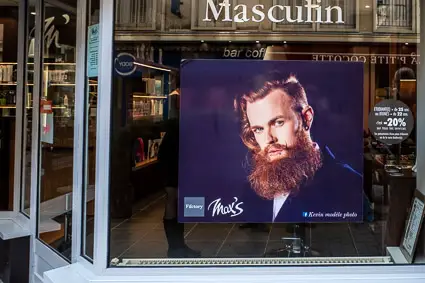 ---
We weren't shopping for a guitar or other stringed instrument, but if we had been, Monsieur Hosstler would have been our man: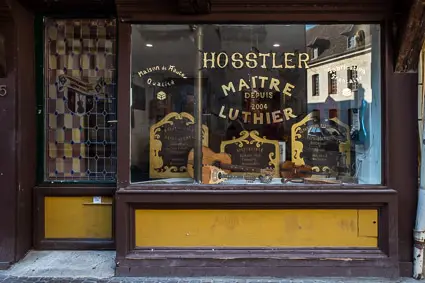 ---
A few blocks away in the Place Jeanne Hachette, booksellers had sent up tents for the Salon du Livre de Beauvais - Beauvais Ô Cœur du Livre: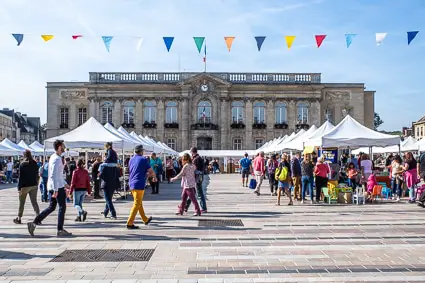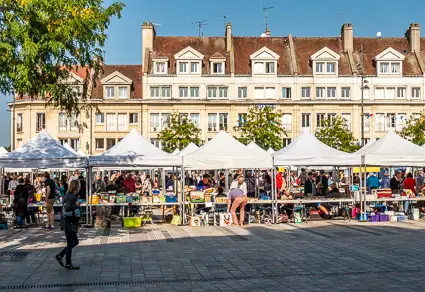 ---
We discovered that, in France, "Where's Waldo? or "Where's Wally?" is "Où est Charlie?"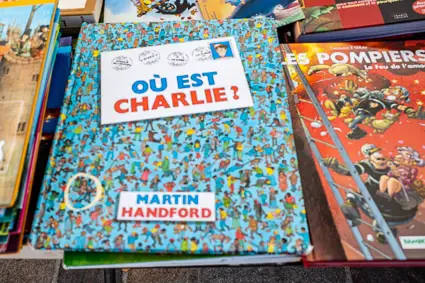 Next page: A Walk Around Beauvais
---
---
---