Venice > Transportation > Venice from the air
Venice Aerial Views: Where to sit on the plane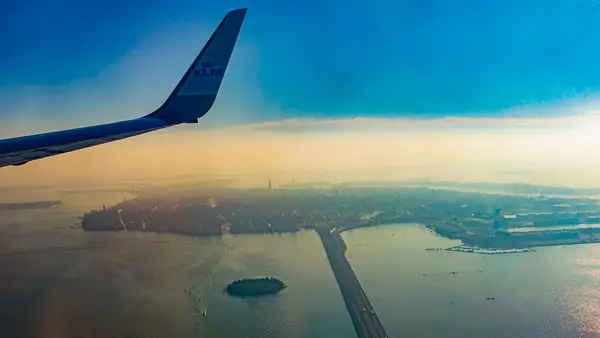 ABOVE: This photo was taken from a KLM jet as it approached Venice Marco Polo International Airport from the south. Through the haze, you can see Venice's historic center and the causeway that links the city to the Italian mainland. The city appears to float in the Venetian Lagoon, and the Adriatic Sea is visible in the distance.
---
Henry James wrote that Venice is best approached by sea,  but we beg to differ. In the jet age, the best views of the city are from the air, and they're free (except for the price of your airline ticket) if you've reserved the correct seat and have a bit of luck with the weather and flight pattern.
Below is our advice on where to sit if you want the best chance for a spectacular view of Venice, Italy when you're arriving or departing by commercial airliner.
---
Arrivals: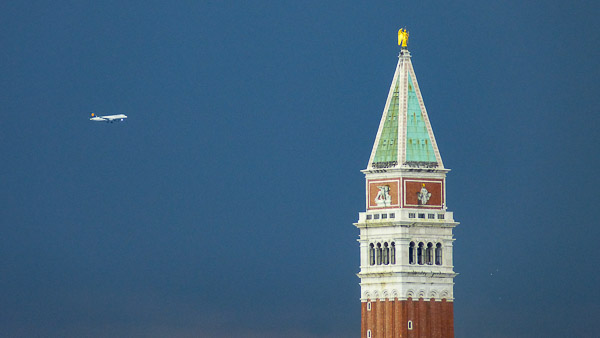 ---
Inbound flights to Venice Marco Polo International Airport typically approach from the south, flying on a path just west of Venice's historic center. (The airport is located north of central Venice, on the edge of the Venetian Lagoon.)
Because of this, we recommend sitting on the right side of the plane,  preferably toward the front or back to avoid having your view blocked by the wing.
---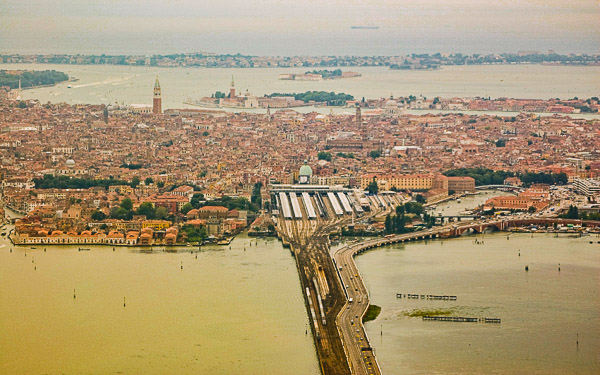 ---
Departures: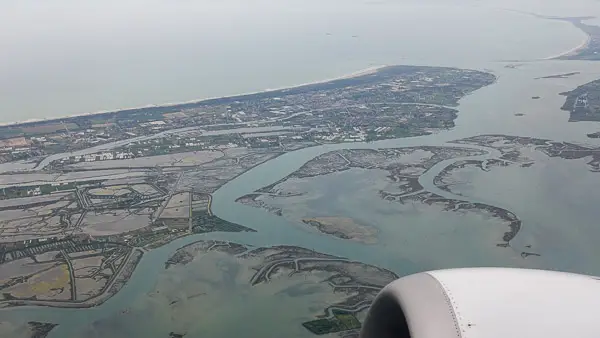 ---
In our experience, flights from VCE normally depart to the north, passing briefly over agricultural land on the mainland with glimpses of the Venetian Lagoon's northern reaches. Occasionally, however, planes depart to the south.
On balance, we'd probably choose seats on the right side. But the choice is really a toss-up, so we'd suggest taking potluck if the airline is charging extra for seat reservations.
---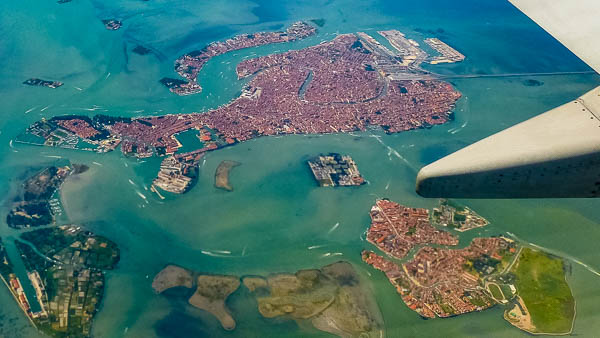 ---
---
About the author:

Durant Imboden has written about Venice, Italy since 1996. He covered Venice and European travel at About.com for 4-1/2 years before launching Europe for Visitors (including Venice for Visitors) with Cheryl Imboden in 2001.

PC Magazine has called this "the premier visitors' site for Venice, Italy." Over the years, it has helped more than 30 million travelers. For more information, see About our site, our Europe for Visitors press clippings, and our reader testimonials.
---