Silver Spirit Cruise Photos
From: Silver Spirit Cruise Review
At sea -- ship tour (2)

Deck 6 is home to Silver Spirit's spa and fitness center (neither of which we used during our cruise), so from Deck 5, our photo tour jumps to Deck 7 and our Midship Veranda Suite.
We described our suite earlier in this photo gallery, on embarkation day, but this is a good time to show how we enjoyed our balcony at sea:
---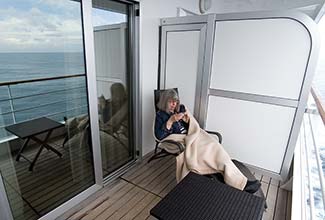 Here, Cheryl is wrapped in a blanket as Silver Spirit cruises toward Palma de Mallorca.
---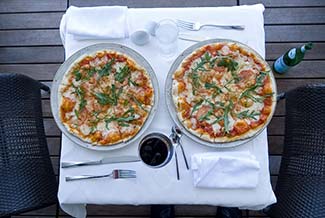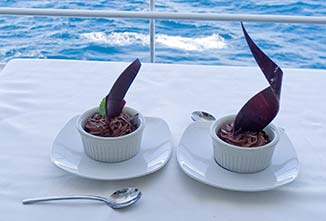 As you can see from these two photos, a standard veranda on Silver Spirit is large enough to enjoy breakfast, lunch, or dinner from room service.
---
---
---