Silver Spirit Cruise Photos
From: Silver Spirit Cruise Review
Port Mahon (5)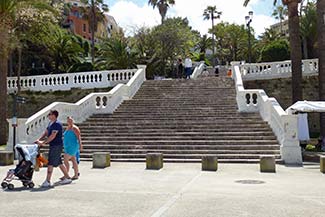 After a late lunch, we left Silver Spirit and walked up the steps to Port Mahon's city center.
---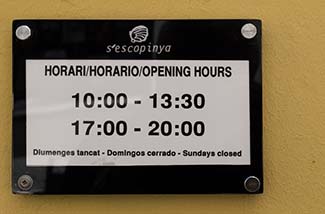 Downtown Mahon was almost creepily quiet, possibly because most of the government workers, store owners, and shop clerks had gone home for lunch.
---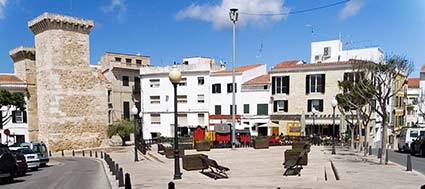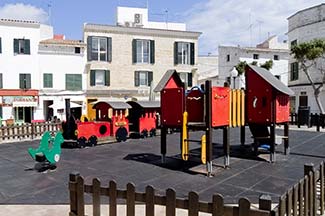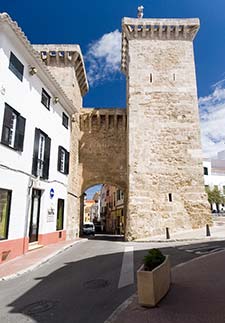 The Plaça Bastio and its playground were deserted, and there was hardly any traffic through the old city gates.
---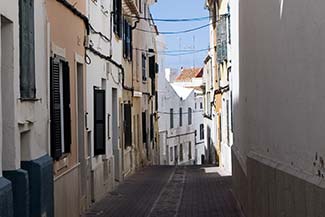 In the neighborhoods of Maó (as the city's name is spelled locally), everyone seemed to be napping.
---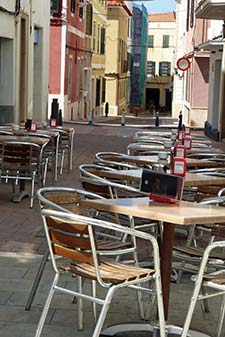 Even the city's café tables were deserted.

---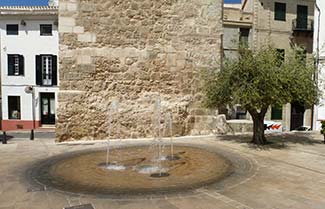 Neither dog nor toddler splashed in the waters of this public fountain.
---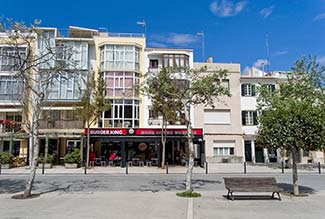 The Burger King on the Plaça d'Espanya had a few customers, so it was apparent that not everyone had left town.
---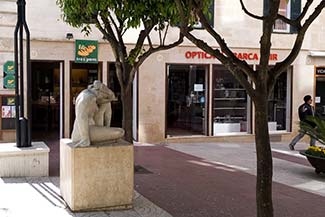 As the afternoon wore on, a handful of other people appeared on the streets of downtown Mahon.
---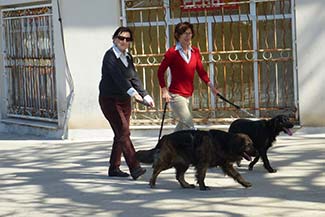 We even saw two dogs, who were leading a pair of local residents--or possibly tourists--through Mahon's pedestrian zone.
---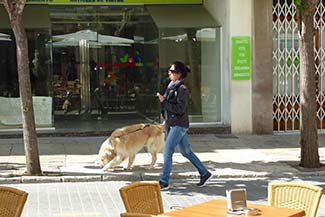 Another dog appeared, sniffing the pavement like a bloodhound searching for the missing populace.
---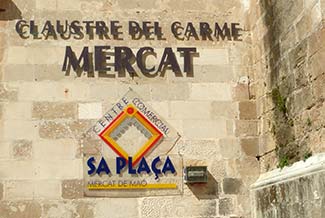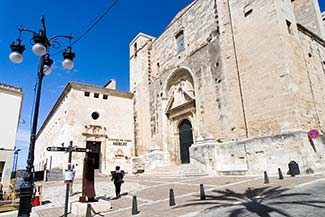 The Mercat de Maó was closed (like so many of the other local businesses), but downstairs from the covered public market, a supermarket was open.
---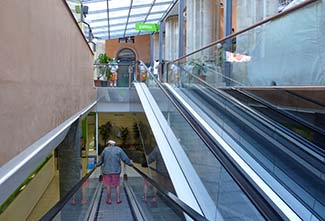 The supermarket, which was located in the basement of the Mercat de Maó, had a pair of moving sidewalks for the convenience of customers with strollers or shopping carts. (We were impressed that the store was open, and that a customer was on the premises.)

---
---
---
---