Norwegian Jade cruise review
Page 6
Continued from page 5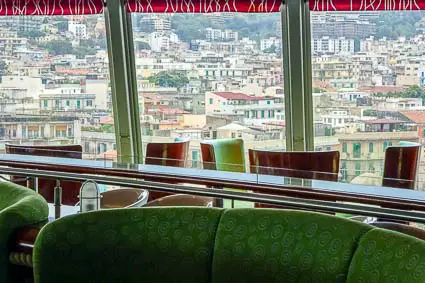 Lounges and bars
Norwegian Jade has 11 lounges and bars, so you'll never go thirsty or have trouble finding a place to sit.
Indoors: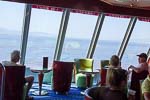 One of our favorite venues on the ship is the Spinnaker Lounge above the Bridge on Deck 13, where angled floor-to-ceiling windows that give views of the bow and the sea. At night, the Spinnaker becomes a night club (complete with dance floor), but during the day, it's often quiet and nearly empty. It's a great place to check e-mail or browse the Web with your computer or tablet, since Norwegian Jade's Wi-Fi signals tend to be stronger in public rooms than in cabins.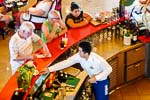 The Atrium Bar on Deck 7 is a popular spot, thanks to a central location near Guest Services. In addition to the usual bar drinks, the Atrium Bar serves Starbucks-style coffees and pastries. Live music is performed in the evenings (and sometimes during the day).
Other indoor tippling locales include the Jade Club Casino Bar (where the theme could be "sips and chips"), Magnum's Champagne & Wine Bar, Malting's Whiskey Bar (which celebrates both booze and beer), the Mixers Martini & Cocktail Bar, the Moderno Bar (by the churrascaria restaurant of the same name), Star Bar (next to Cagney's Steakhouse), Sake Bar (in the Jasmine Garden restaurant), and the Medusa Lounge & Nightclub on Deck 7 (inset photo), which has karaoke rooms and an over-the-top tropical decor.
On deck: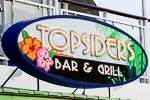 As we mentioned on the previous page, Topsiders Bar & Grill is located near the pools, and Bali Hai Bar & Grill is upstairs from Topsiders on Deck 13, in the heart of sunbathing territory. Both offer the usual drinks (including "beer buckets"), burgers, and other snacks.
Pricing and beverage packages: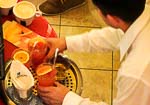 Drink prices on Norwegian Jade are comparable to what you'd pay in a U.S. bar or resort. An 18-percent service charge is added to each purchase.
If you're an eager imbiber, you can save money with prepaid deals that include:
Ultimate Beverage Package (ages 21 and older), which covers soft drinks, beer, wine by the glass, and cocktails.

Corks and Caps Wine and Beer Package (ages 21 and older), which includes soft drinks, beer, and wine by the glass.

Adult & Teen Soda Program (ages 13 and older), which "gives the gift of endless fountain soda."

Children's Soda Program (ages 12 and under), which will keep the kids hydrated and adequately supplied with fructose, glucose, or a synthetic equivalent.
Note:
When deciding whether to purchase a beverage package, remember that you may be spending a good portion of each day off the ship. (Somebody who drinks only a glass of wine or two in the evenings might be better off paying bar prices.)

You can bring your own water and soda on board (storing it in your cabin's refrigerator, if you wish). Bottled wine can be brought on board for a corkage fee; hard liquor and beer will be stored and returned at the end of the voyage.
Next page: Entertainment
---
---
---
---