Europe > Cruises > Reviews > Norwegian Jade
Norwegian Jade Cruise Review
A 14-day NCL roundtrip cruise to the Eastern and Western Mediterranean from Venice, Italy.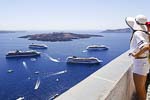 We've been covering roundtrip cruises from Venice since 2009. During that time, we've reviewed cruises on vessels that have ranged from a French canal barge to oceangoing megaships.
In July, 2015 we enjoyed a 14-night cruise of the Eastern and Western Mediterranean aboard Norwegian Jade (a ship of Norwegian Cruise Line), which cruises from Venice from spring through fall. This review is about that voyage.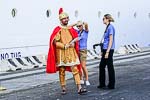 We'll admit that we had reservations about cruising with NCL after watching a 2009 documentary called Big Money on the High Seas, which was producers hyped as a story about "a city at sea where passengers are enticed to spend big money."
We anticipated being hustled at every turn, and we didn't expect the multinational atmosphere that we'd enjoyed on European cruise lines such as Costa, MSC, and Compagnie du Ponant.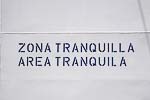 As it turned out, we couldn't have been more wrong: Our fellow passengers came from more than 55 countries, there was no aggressive "upsell," and the overall cruising experience was on a par with what we've enjoyed on several premium cruise lines.
When our two-week voyage drew to a close, we were sorry to leave the ship, and we hope to cruise with NCL in the future.
About this review: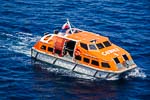 In this 12-page report, we'll tell you what it was like to cruise on Norwegian Jade with 2,854 passengers from Italy, Germany, Spain, France, Britain, the United States, Australia, China, and several dozen other countries.
We also invite you to browse our day-by-day Norwegian Jade cruise photo diary, which will help you decide whether a cruise with NCL is a tempting way to tour Europe by ship.
Next page: Norwegian Jade: the ship
---
---
---
---