Venice > Sightseeing > Bridges of Venice > Maintenance
Bridge maintenance
Page 9 of 9
From: Bridges of Venice
Just like bridges in other cities, Venice's footbridges need to be overhauled or even replaced from time to time--not just for the convenience and safety of pedestrians, but also to update utility lines for water, gas, and Internet.
---
BELOW: One of the biggest bridge projects of recent years was a complete overhaul of the Accademia Bridge in the late 1990s, which gave the renovated bridge a new and more colorful livery.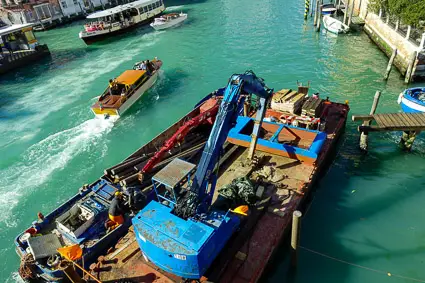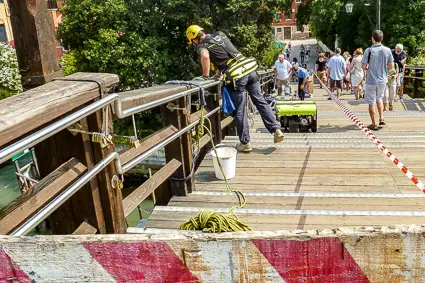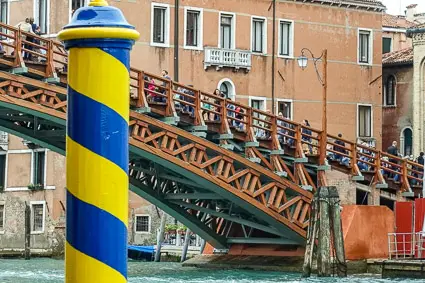 ---
BELOW:  During another renovation project, the Bridge of Sighs peeked out from temporary walls as the Doge's Palace and the Palazzo delle Prigioni were gussied up.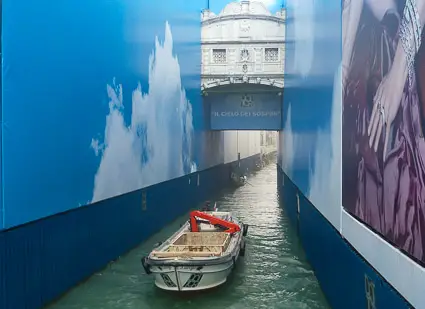 ---
BELOW:  This bridge had its steps removed (one side at a time) during repairs. Workers then coated the structure underneath with a green goo and replaced or installed utility lines.
Note: The top photo was shot through the fringe of a Venetian Republic flag. It shows how one side of the bridge is still in use while the other is torn up for utility work.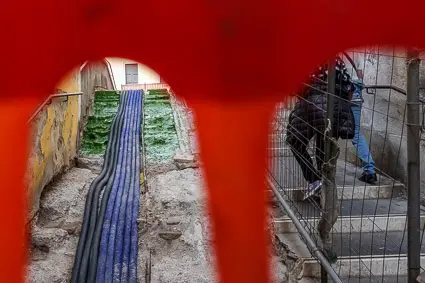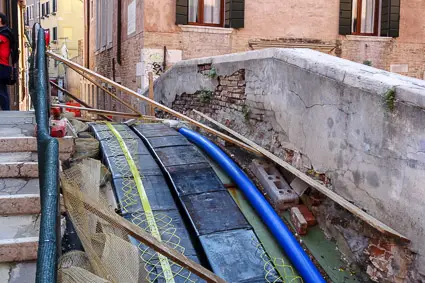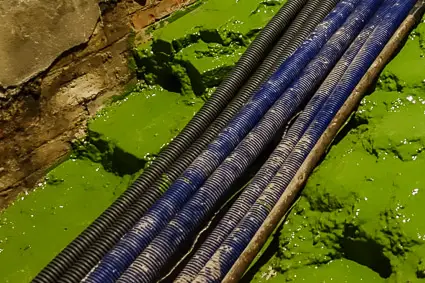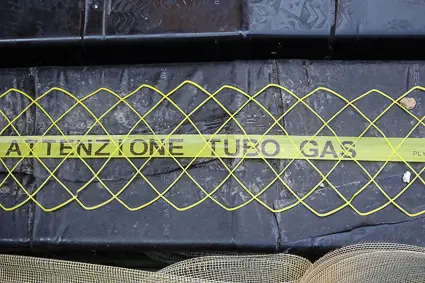 ---
Back to: Bridges of Venice
---
---
---