Venice > Sightseeing > Bridges of Venice > Rialto Bridge
Ponte di Rialto (Rialto Bridge)
Page 2 of 9
From: Bridges of Venice
The Rialto Bridge , a.k.a. Ponte di Rialto, is the best-known bridge in Venice. The current structure dates back to 1591, when it was opened as a permanent replacement for previous bridges (:including a boat bridge) that spanned the Grand Canal.
The Ponte di Rialto lies at the midpoint of the Canal Grande and provides a connection between two of the city's busiest pedestrian thoroughfares.
---
BELOW: An Alilaguna Linea Arancio airport boat travels up the Grand Canal after passing under the Rialto Bridge.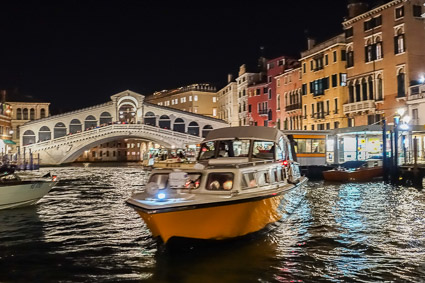 ---
BELOW: Transit passengers enjoy sheltered open-air views from the stern of an ACTV Line 1 vaporetto.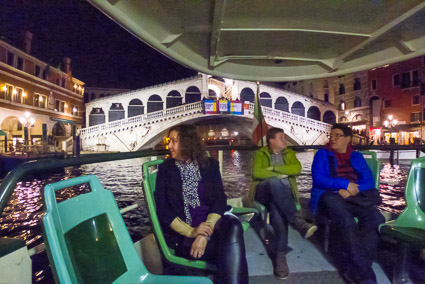 ---
BELOW: The Rialto Bridge offers excellent views from the walkways on either side of the structure.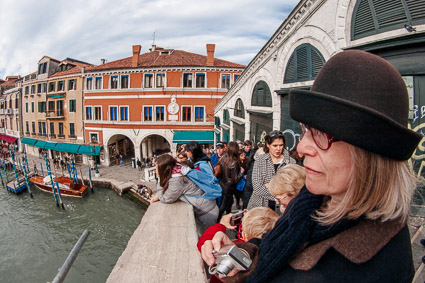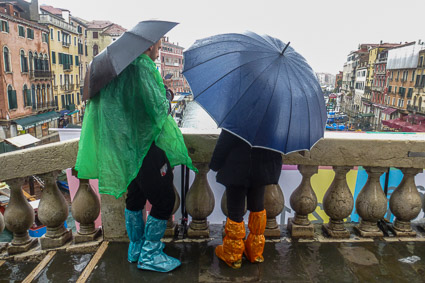 ---
BELOW: The main or center walkway of the Ponte di Rialto is lined with shops. (In addition to providing revenue to the city, the facing rows of shops provide structural support for the bridge.)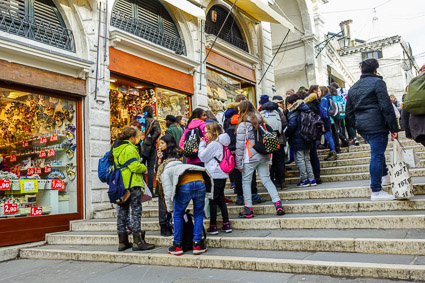 ---
BELOW: Venetians get annoyed when tourists use the Rialto Bridge as an adventure playground, even when the visitors don't slip and fall.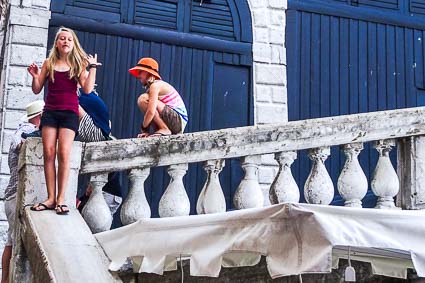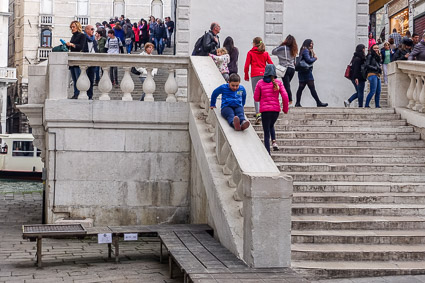 ---
Next page: Ponte dell'Accademia (Accademia Bridge)
---
---
---