Venice > Sightseeing > Bridges of Venice > Ponte della Libertá, pontoon bridges
Ponte della Libertà, pontoon bridges
Page 7 of 9
From: Bridges of Venice
BELOW: Not all of Venice's bridges are limited to pedestrians. The 4-km/2.5-mile Ponte della Libert` car bridge (which is conjoined with the Ponte della Ferrovia or railroad bridge) links central Venice to the Italian mainland.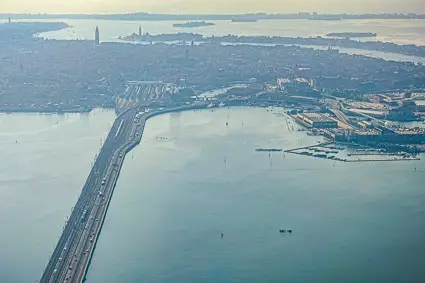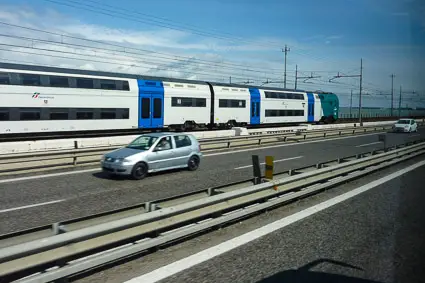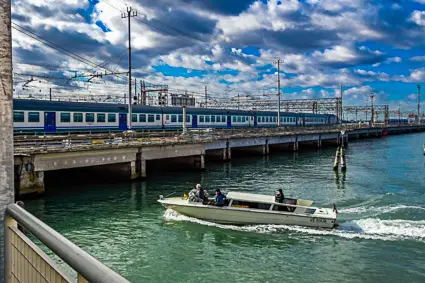 ---
Venice has several large temporary pontoon bridges that are rebuilt and disassembled each year, while small wooden walkways called passerelle come and go with acqua alta flood tides. 
---
BELOW: Once a year, city workers install a temporary pontoon bridge from Dorsodoru to the island of La Giudecca during the Festa del Redentore or Feast of the Redeemer.
The bridge terminates in front of the Redentore Church on Giudecca, where a ceremony takes place and church members have a candy sale. (Later in the evening, the canal is packed with boats during a magnificent fireworks show.)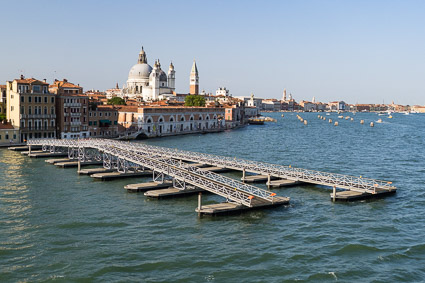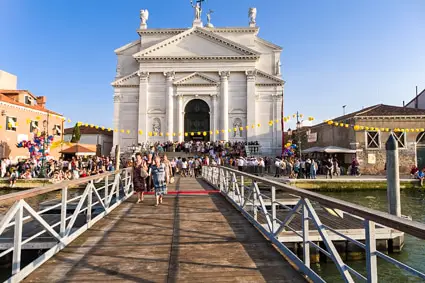 ---
BELOW: Another temporary pontoon bridge connects the tip of Dorsoduro with the Piazza San Marco area during the Venice Marathon, which takes place in late October. (The bridge is for runners only.)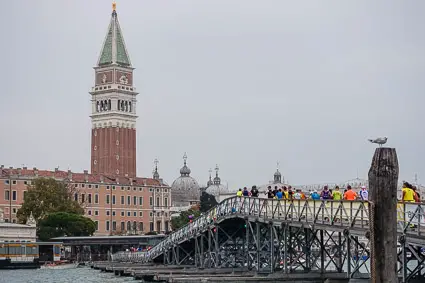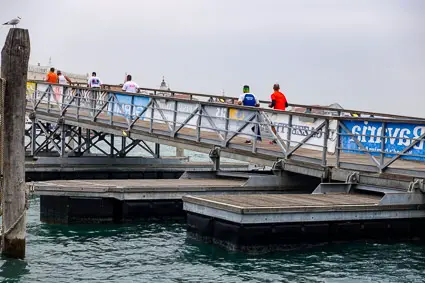 ---
BELOW: Elevated wooden walkways called passerelle help Venetians and tourists keep their feet dry when acqua alta, or tidal flooding, brings lagoon water into streets and squares.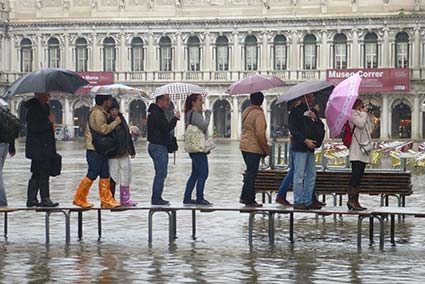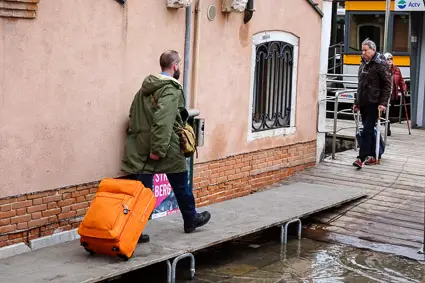 ---
BELOW: Not all passerelle are official. This ad hoc elevated walkway, made from grocery pallets, provided access to a COOP supermarket on the Fondamente Nove during acqua alta.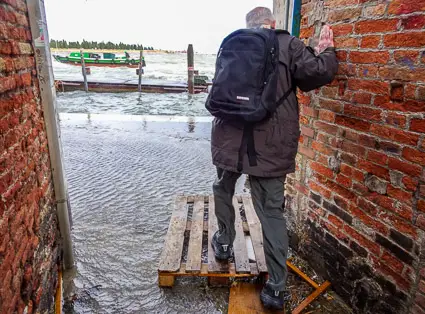 ---
Next page: Accessible bridges
---
---
---