Grand Canal
from: Fisheye Venice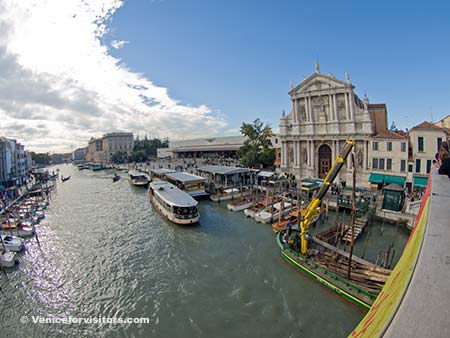 From the Ponte dei Scalzi, near the foot of the the Grand Canal, we can see the Ferrovia or Venice Santa Lucia Railway Station and its Actv vaporetto platforms and the Scalzi Church.
The Baroque church was constructed in the late 1600s; the Santa Lucia railway station (the low modern building to the left of the church) opened in 1955.
The stone bridge, which has crossed the Grand Canal since 1934, replaced a 19th Century iron bridge by the British engineer A.E. Neville. It's one of four bridges that span the serpentine canal, which follows the course of an ancient river.
---
---
---